My Cotton Pieces
Stripes and Salt, Circles and Salt, Dots and Salt
Arcs and Folded, Stripes and Folded, Rolled Stripes - all with a little salt...oops!
Scrunched and Salted and Random Dots and Salt
Sun Resists - string and foam cut out shapes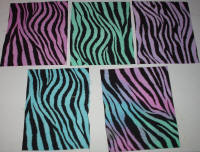 What zebras look like when they try hair dye!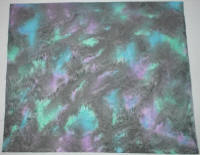 A full fat quarter of fabric painted and then salted.
I like doing the bigger pieces best I believe! Now to work up a place to do them.